Company Logo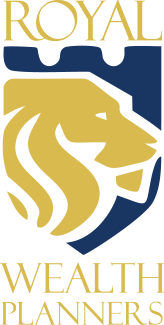 Email
Carrie.King@Equitable.com
Disclaimer
Royal Wealth Planners in alliance with Equitable Advisors
Securities offered through Equitable Advisors, LLC (NY,NY 212-314-4600), member FINRA/SIPC (Equitable Financial Advisors in MI & TN). Investment advisory products and services offered through Equitable Advisors, LLC, an SEC registered investment advisor.
Fee-based, and non-fee based financial planning is offered by financial professionals who are investment advisor representatives of Equitable Advisors, LLC.
Annuity and insurance products offered through Equitable Network, LLC, which conducts business in CA as Equitable Network Insurance Agency of California, LLC, in UT as Equitable Network Insurance Agency of Utah, LLC, and in PR as Equitable Network of Puerto Rico, Inc. Equitable Advisors and its affiliates do not provide tax or legal advice. Please consult your tax and legal advisors regarding your particular circumstances. Individuals may transact business, which includes offering products and services and/or responding to inquiries, only in state(s) in which they are properly registered and/or licensed. The information in this web site is not investment or securities advice and does not constitute an offer.
Royal Wealth Planners is not a registered investment advisor and is not owned or operated by Equitable Advisors or Equitable Network.
For more information about Equitable Advisors, LLC you may visit equitable.com/crs to review the firm's Relationship Summary for Retail Investors and General Conflicts of Interest Disclosure. Equitable Advisors and Equitable Network are brand names for Equitable Advisors, LLC and Equitable Network, LLC, respectively.
Bryant King does not offer investment advisory products or services.
Link to equitable.com
AGE-164460 (6/22) (Exp. 6/26)
801 Cherry St.
Suite 2300
Fort Worth, TX 76107
United States
Company Description
We are dedicated to providing investment management and strategic wealth planning that is right for you. Simply put, we strive to be our client's trusted advisor.